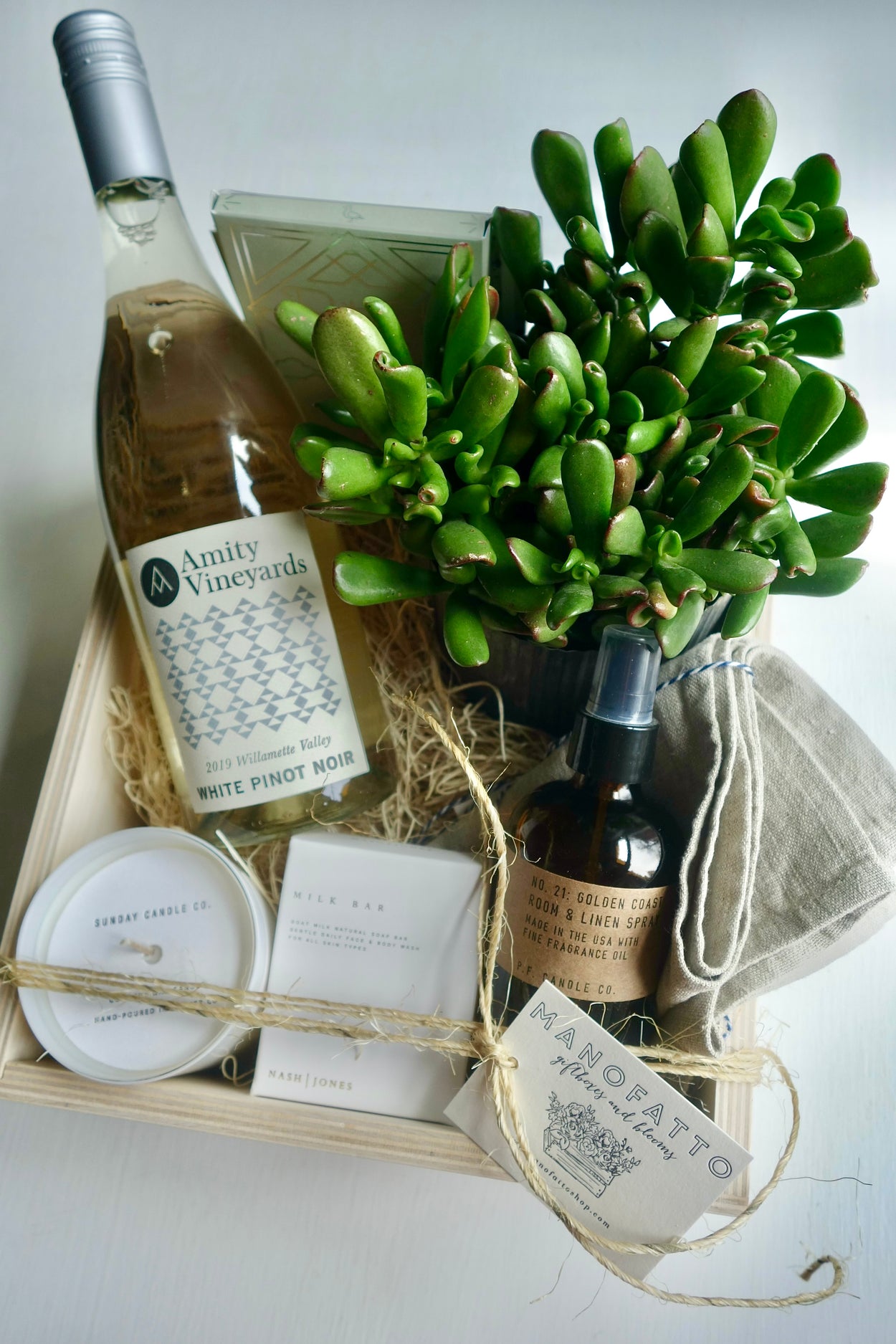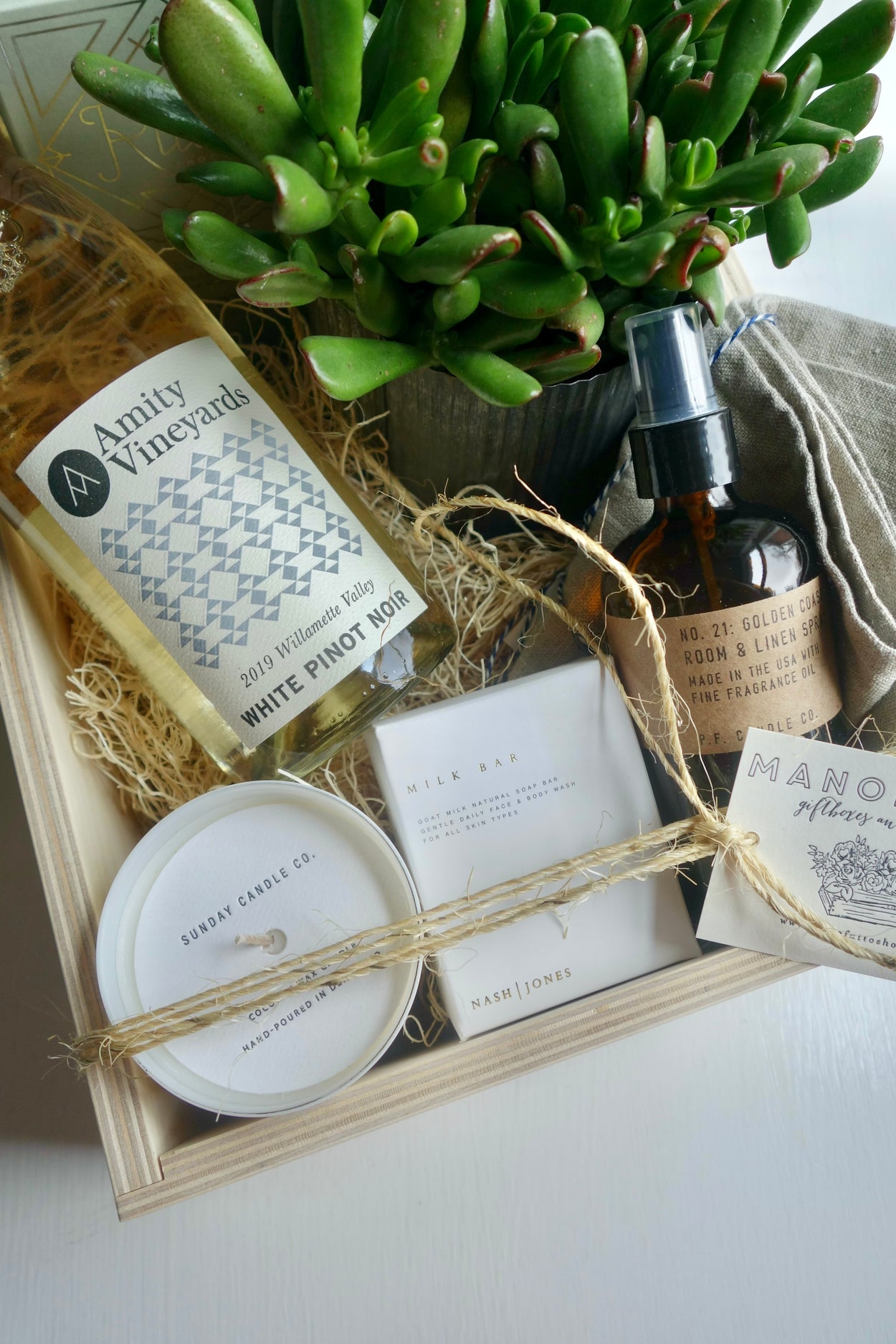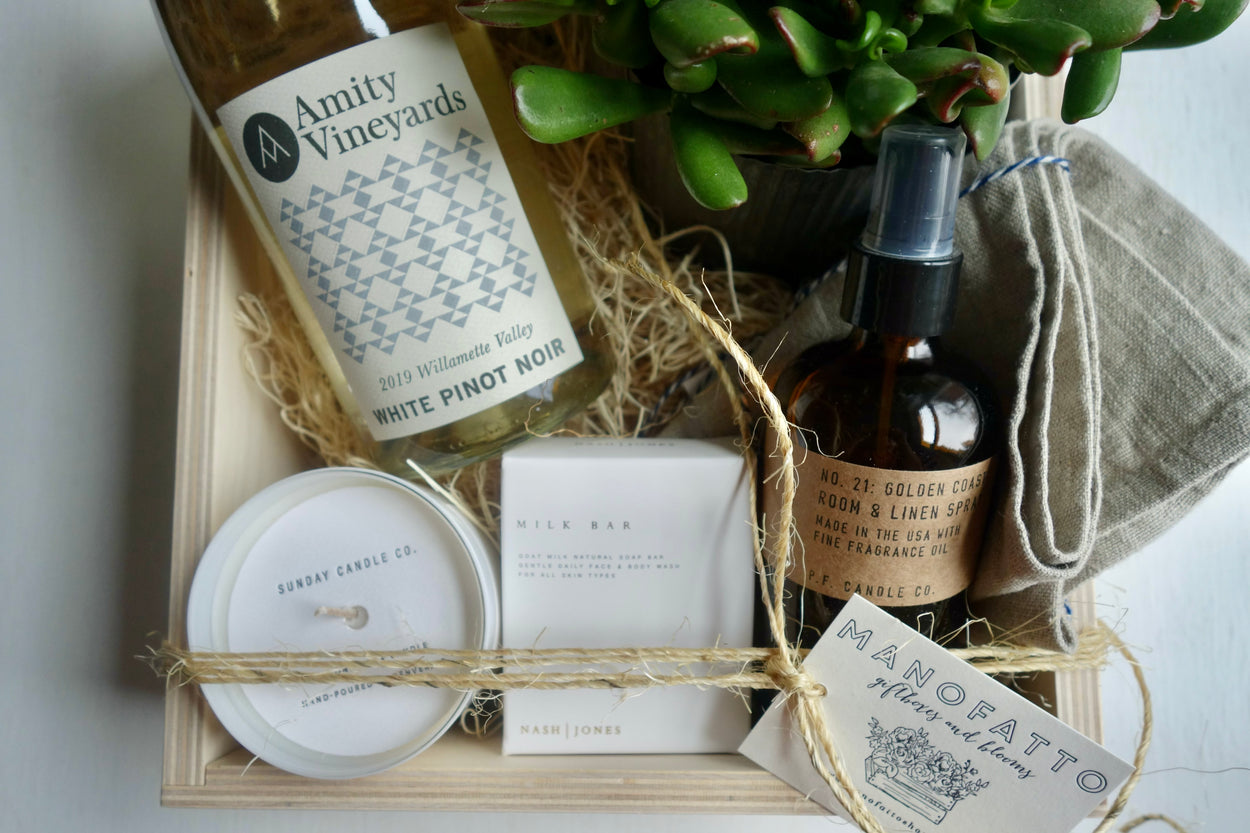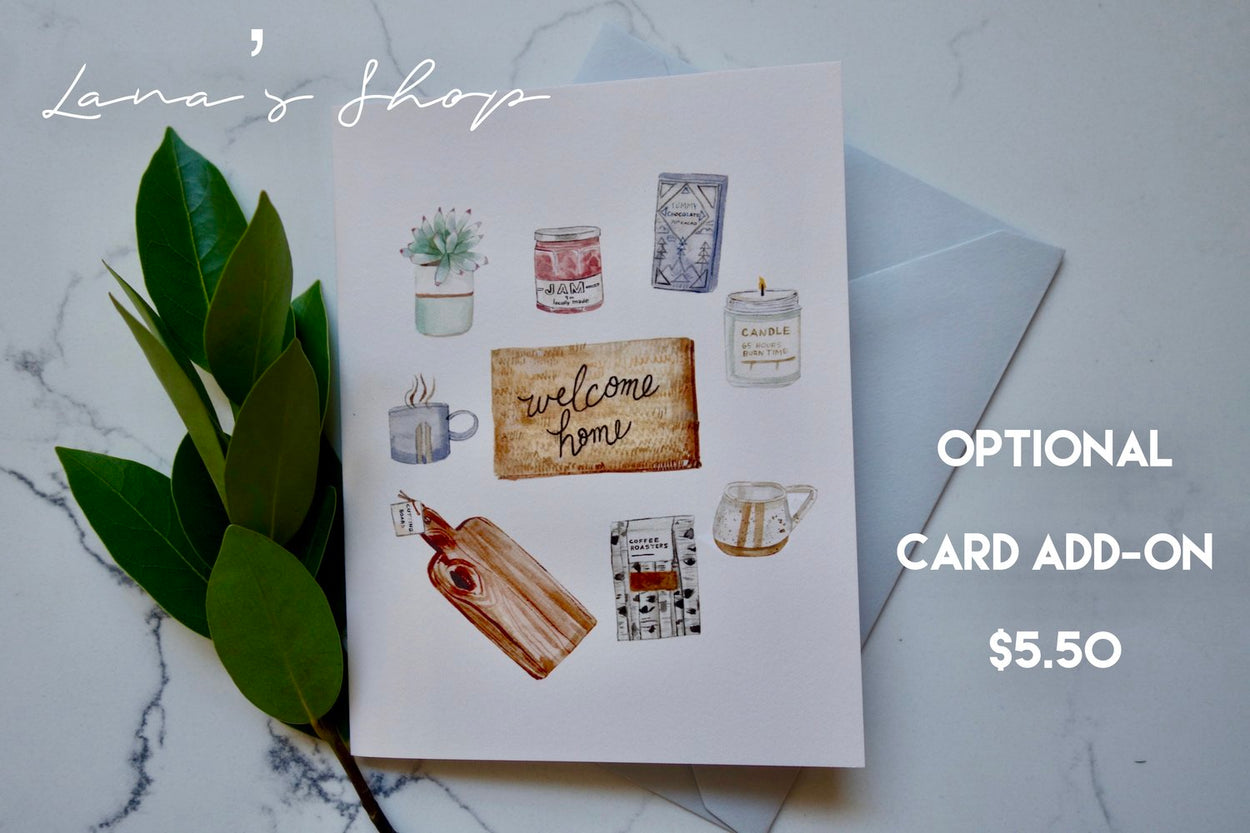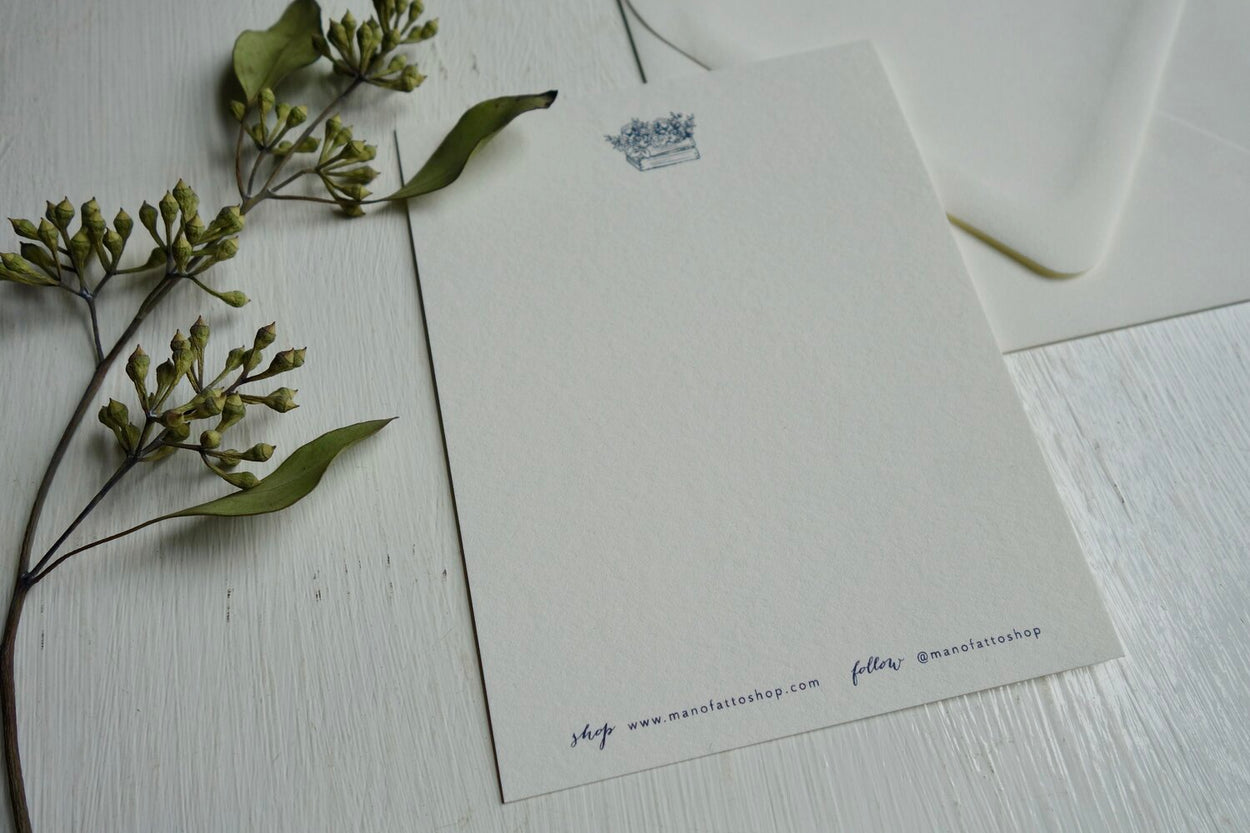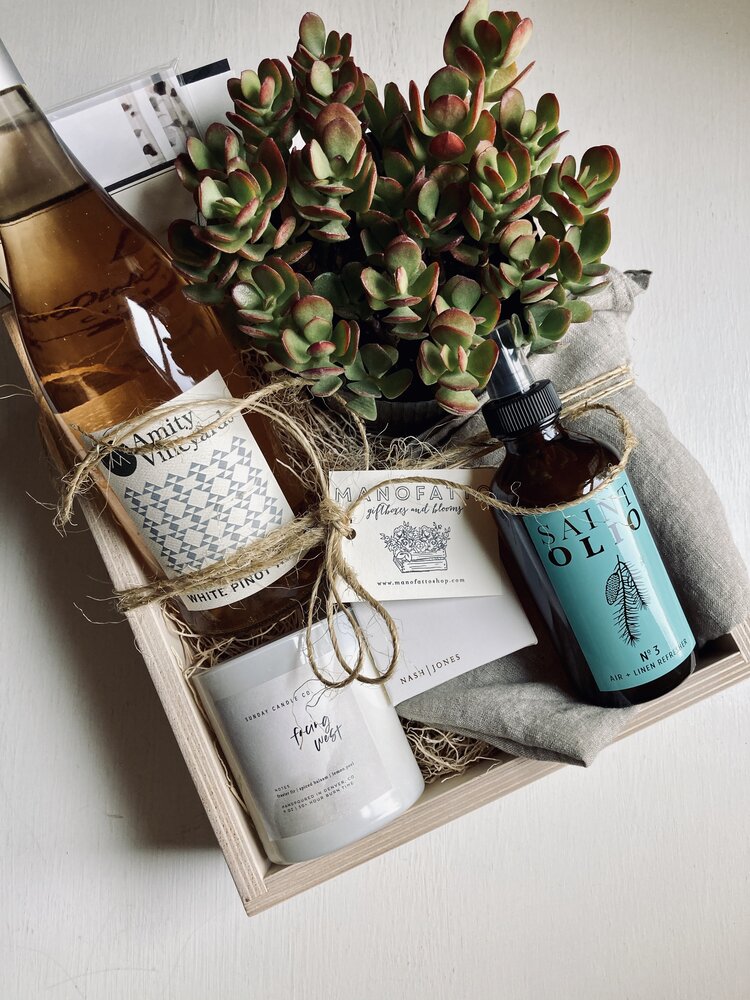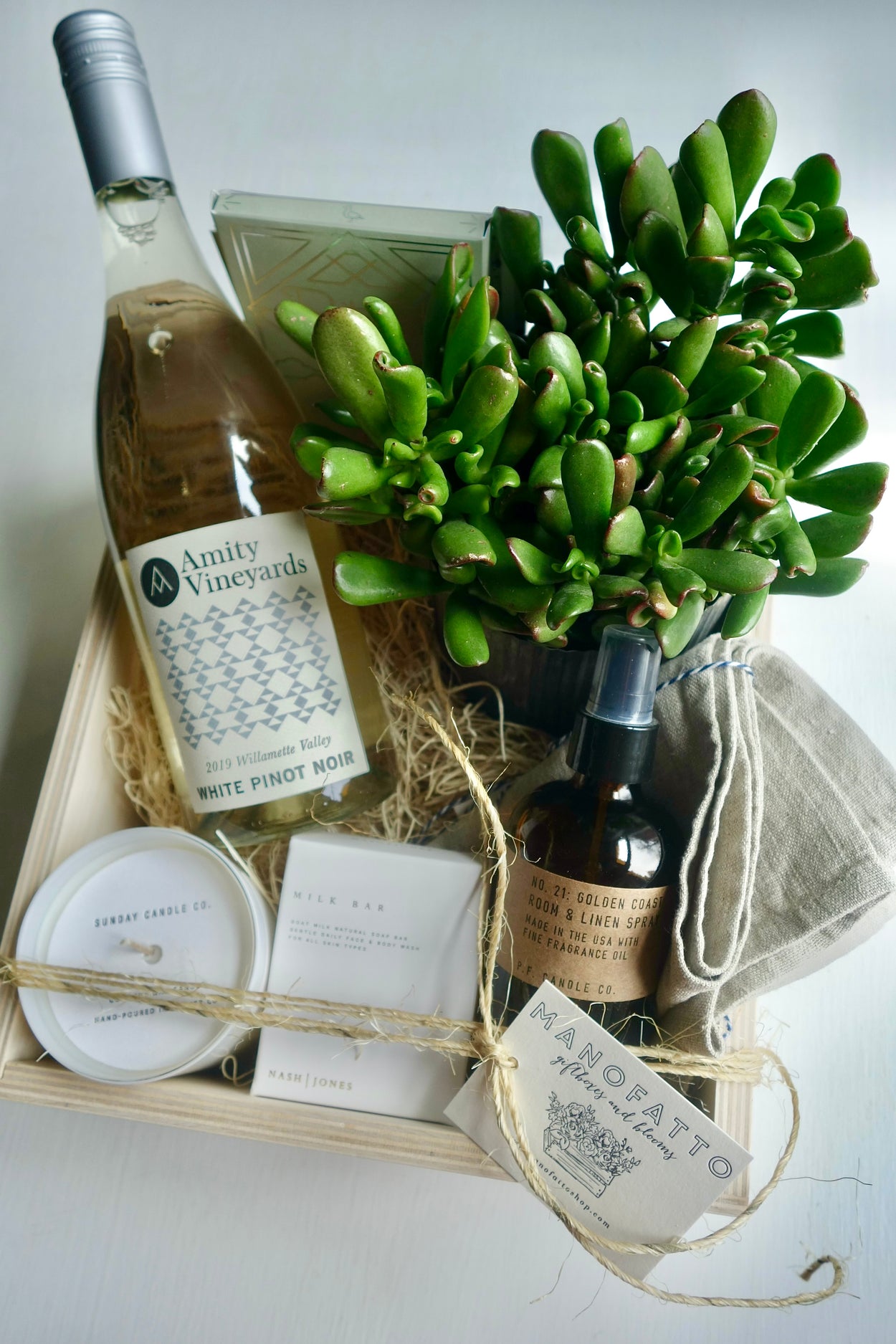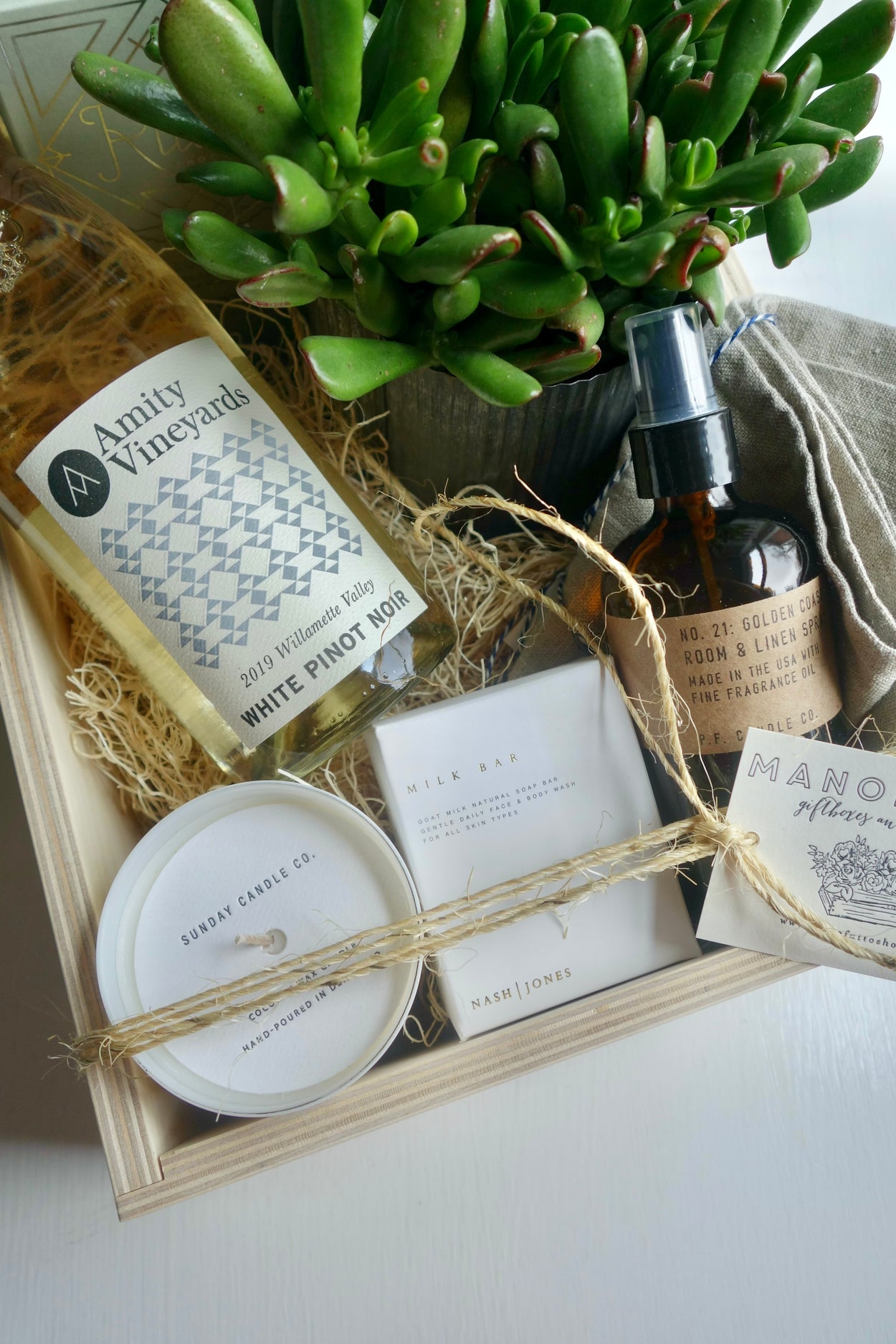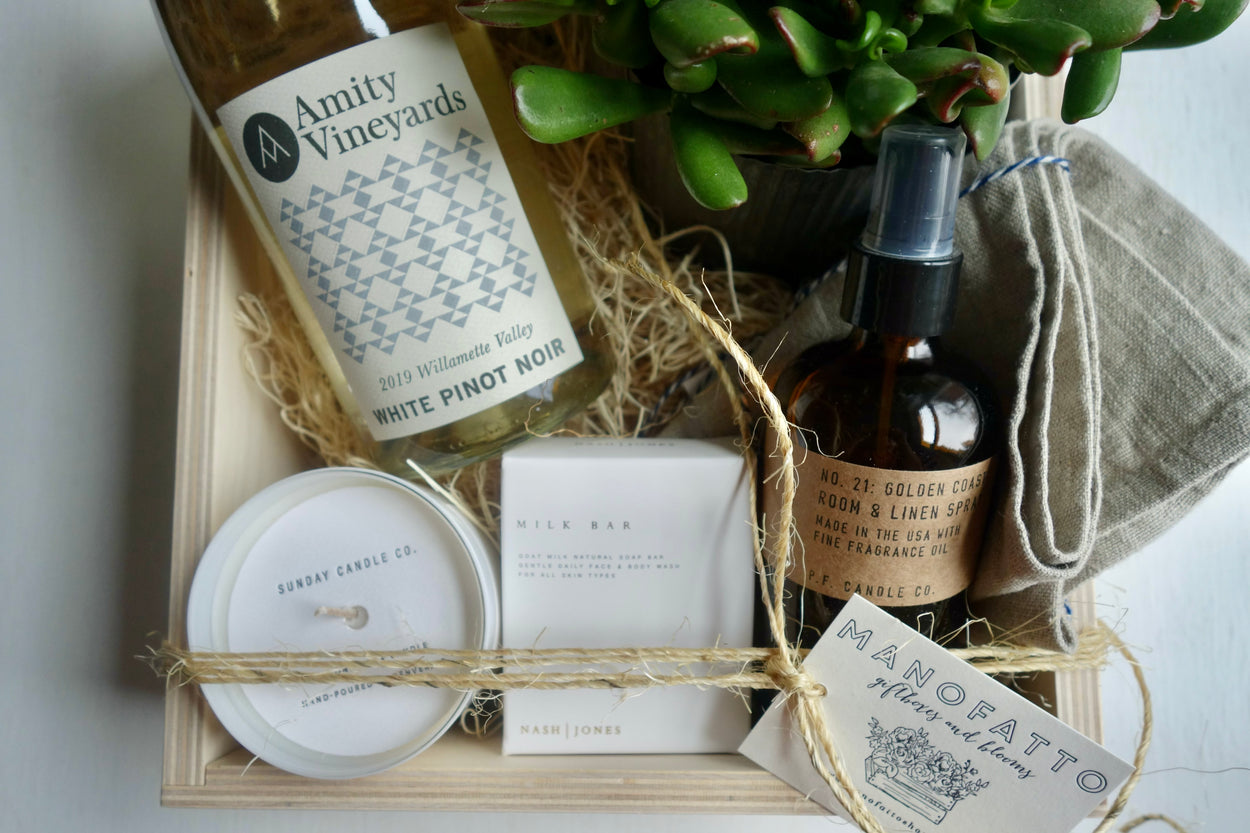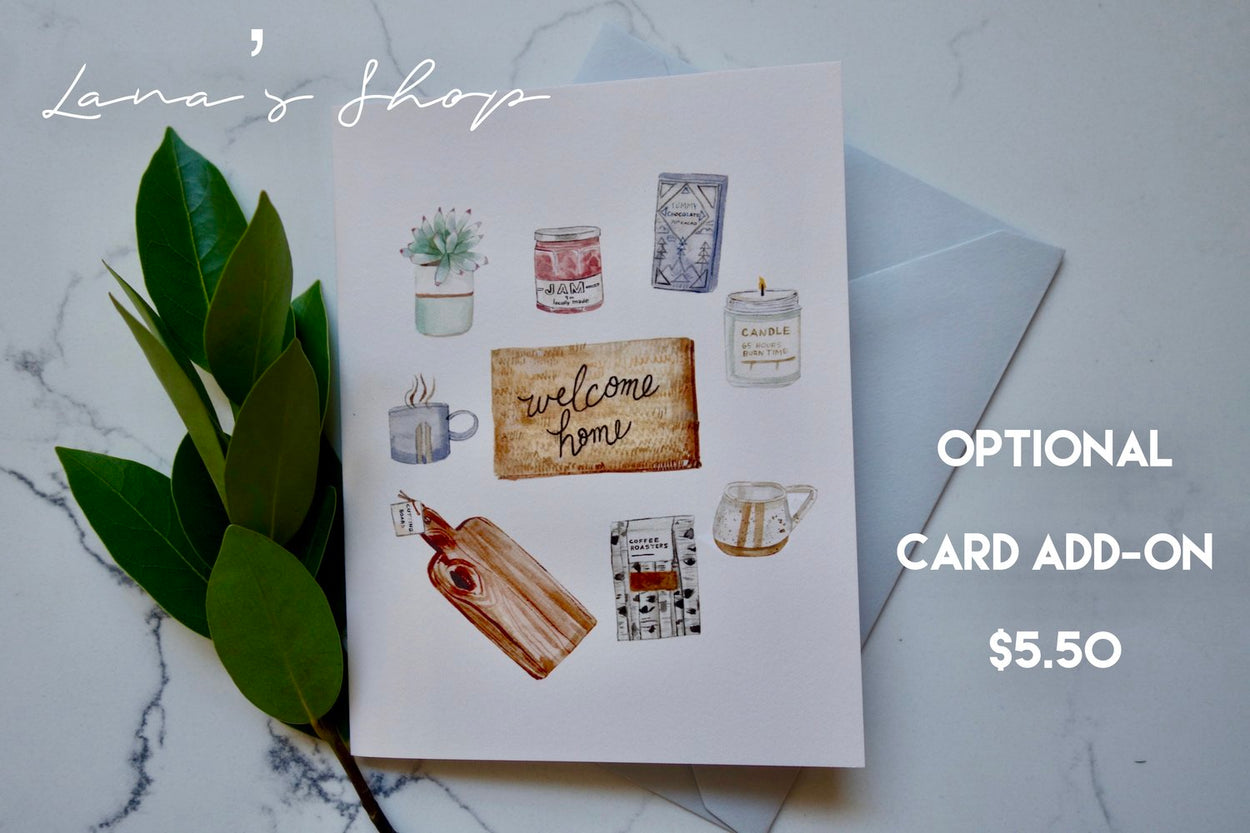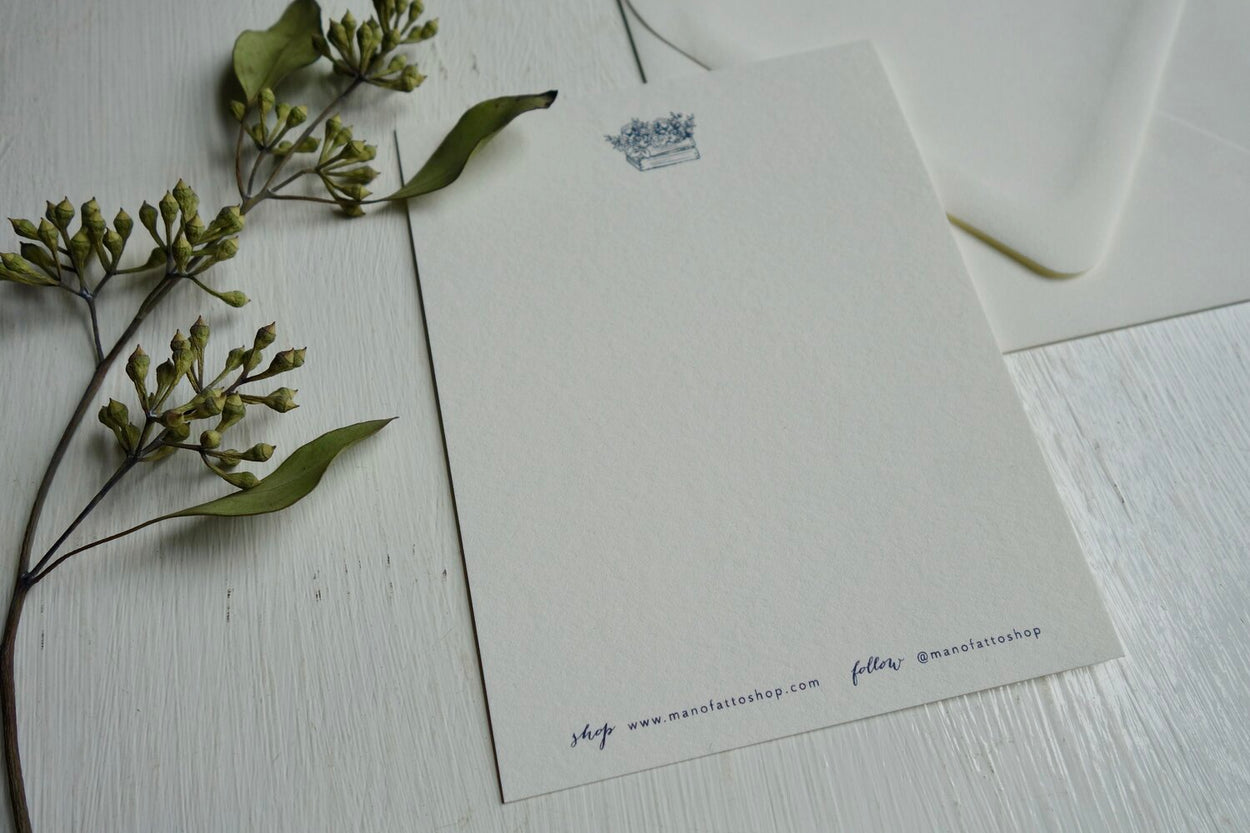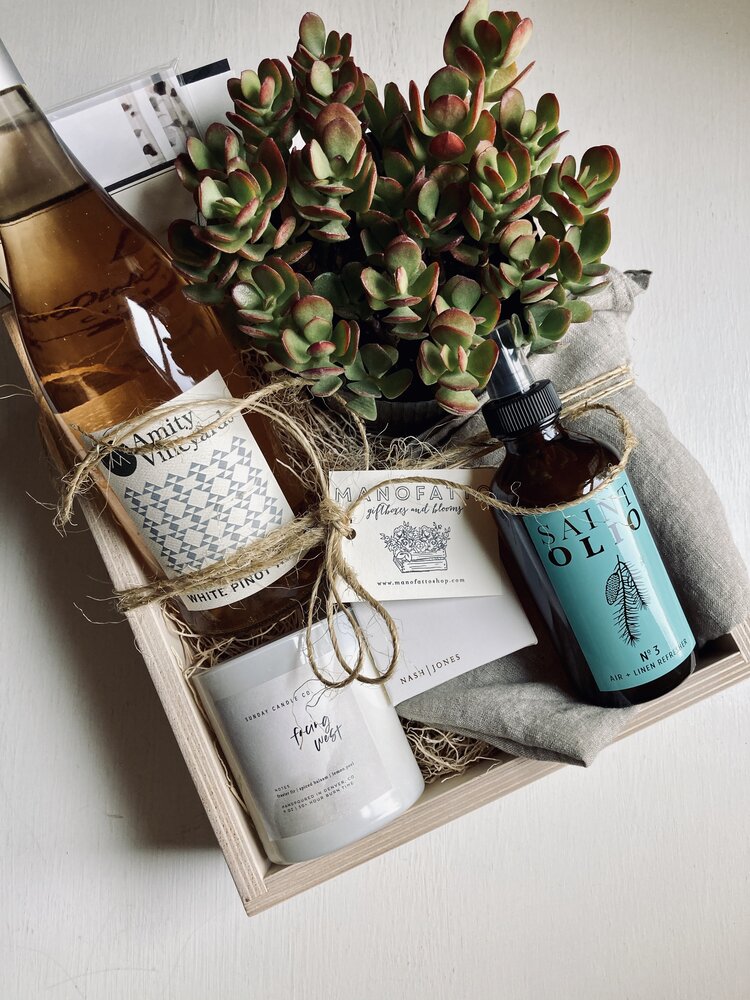 Vino + Verdure! This combination is perfect for your housewarming and closing gift needs.
Available for free curbside pickup or Denver/Littleton delivery only. This box cannot be shipped. You'll know if you fall within the 10-mile delivery radius during checkout. If you cannot choose delivery, it means this order must be picked up in south Denver.

Includes:

Manofatto handcrafted baltic birch wood keepsake box
A handwritten card on our signature stationery (or see card upgrade option in photos!)
6 inch potted plant in galvanized metal vase
Seasonal Wine
PF Candle Co - Air + Linen Spray - 8oz reusable glass bottle
Sunday Candle Co - 100% coconut wax candle (50 hr burn time)
Linen Tales - 100% linen hand towel - 22.5" x 17.5"
Nash and Jones - 5.3 oz handcrafted cleansing bar
Lana's Shop - birch tree kitchen notepad, hand-illustrated in Denver, Colorado
Ritual Chocolate or Pump Street - dark chocolate bar, various flavors

If you choose pickup, we will be in touch via email to coordinate pickup time and location.